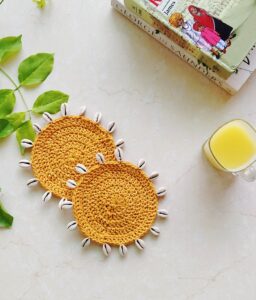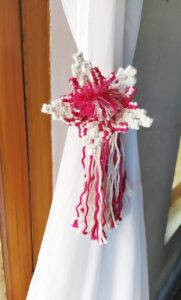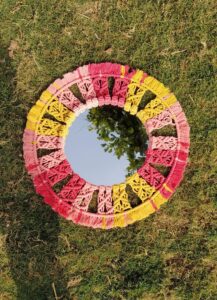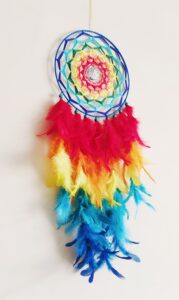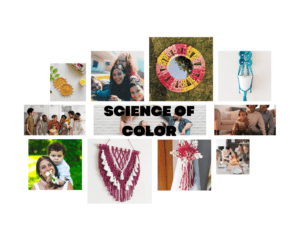 The beauty of colors is the very expression of it. From birth we all experience color in the fashion we are supposed to, needless to say, each color has its own unique emotion or vibe which not only influences our decision but also communicates in a peculiar manner.
Studies have shown that 90% of all SNAP JUDGEMENTS are based on color alone. Color is the ability of any object to reflect or absorb light which pronounces different sensations in the eyes.
COLOR EFFECT…
According to studies, the first distinguished color after birth in humans is the color "RED" and the most likable color worldwide is BLUE.. that gives us a hint of why the most popular color of flags worldwide is RED, BLUE, and WHITE.
It is also believed that warm people go in for more cold or soothing colors such as blue or green and cold people go for shades of red and yellow. Different cultures and traditions are linked to color, some colors are an instant hit while the exact colors may barely stand a chance in other cultures. Occasional ceremonies are performed keeping the color scheme in mind in INDIA " Kesariya " or "Saffron" an essential spice from INDIA is considered auspicious, symbolic of "SPIRIT and SACRIFICE" while the same color in BUDDHISM is symbolic of " PERFECTION and Highest state if ILLUMINATION"
Similarly RED color symbolizes POWER, LOVE, COMMITMENT, STRENGTH, and BRAVERY. It is OFTEN connected to GODDESS DURGA. Same RED signifies MOURNING in South Africa. BUT what does the color scheme or décor say??
It's important to understand the psyche of colors and how do they stimulate your mind. The gray color is widely used in surveys across 
Gray and has long been considered a cool, neutral, and balanced color. Psychologists say gray doesn't trigger anyone's emotion. This was important in traditional surveys because gray is believed to keep response bias low. PINK has a Relaxing effect and helps keep the anxiety levels normal, and so does green.. pink coupled with green can give a soothing effect, especially to your office décor and home where you spend maximum time. BLUE has a calming effect, it lowers Blood pressure, heart rate, and respiration. For balance and style, you can use orange with blue. some shade of blue like TURQUOISE promotes communication – Now this will for sure help you improve communication with your spouse, bosses, and in-laws..😀 . A blue table linen, macrame coaster, a blue rug along with white floor or a Turquoise planter can surely help you with that effect. Green has a soothing effect so it will go well in your office, however a bad idea if your office is a food joint or restaurant because it is believed to curb appetite. Macrame
handmade Wall hanging
, Green dream catchers can help you maintain your energy in your office spaces.
PURPLE denotes PEACE, WISDOM, INTUITION, and ARTISTRY.. a must use in all the PUBLIC WELFARE INFRASTRUCTURE..none the less a purple/lavender handbag, macrame earring or macrame dreamcatcher can turn your gloominess into a bliss. BLACK is for confidence and strength no wonder why your BLACK SUIT always makes a statement. YELLOW is the most MEMORABLE COLOR that is why basic sticky notes are always yellow– now you may want to delete all the pictures of your EX wearing that color.

It is also connected with self-esteem and concentration so a study room full of yellow décor is a great idea.. especially with a macrame planter, wall hanging, dream catcher, and macrame shelves. Orange is a stimulant and works well to reduce FATIGUE. Also has a warming effect in cold areas. Increases Appetite so blame it all on the orange color for MUNCHING TOO MUCH IN OFFICE, certainly a good idea for enhancing your table layout orange coasters and mats can make your whole meal heavenly
and well WHITE IS KNOWN TO ILLUMINATE ALL THE OTHER COLORS.. so throw in more white macrame ceiling planters and wall hangings around you.
SO choose your décor for a more peaceful and energetic atmosphere at your office, home, study, hotel, resort, or Balcony.
Your wall accents can have a combination of these colors that makes you feel better, let the color play according to your room temperature including a macrame art wall Hanging of preferred color that calms your anxiety and improves circulation.
Your tableware can indulge all the colors being inclusive art from white, beige, blue, and orange coasters, table mats and linen that makes you want to have a splendid time with more food…colorful pods in your kitchen/home can elate your whole mood along with utilizing spaces to a maximum.
Your office and study can use shades of black, yellow, purple, and white for improving concentration and choose accessories accordingly.
For a twilight moment with your loved one we suggest nothing less than having a combination of colored tea light candle macrame mats of different sizes.
Colorful art décor can make your whole atmosphere worth living in no time. and rightly so we do love colors in end! DON'T WE??